Harvest Festival Donations Make a Big Difference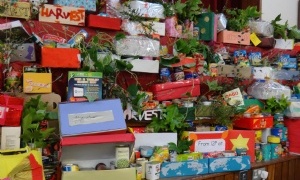 Gifts from students and their families delivered to members of the local community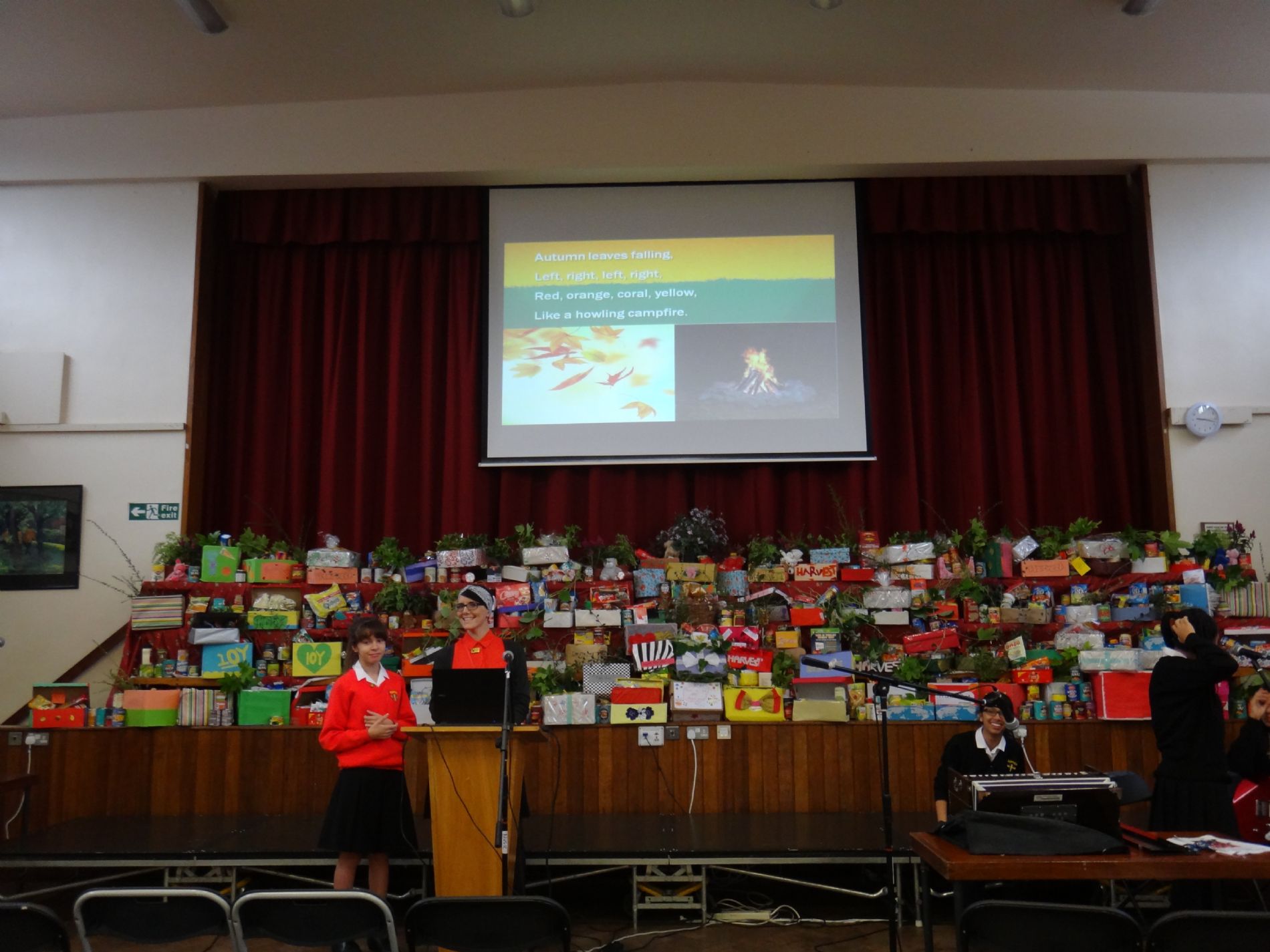 October's harvest celebration was a great success. The college enjoyed poems written and read by Year 7 students along with a range of musical contributions from the choir and other students. In the afternoon, gifts of food were delivered by Year 9 students to elderly members of the local community as well as a nearby refugee centre. The college would like to thank all those who contributed gifts; these were greatly appreciated, as reflected in the message below from Peter Hall of Croydon Refugee Day Centre:
"To all the wonderful children, parents and staff at Norbury Manor,

I am writing to thank you all for the wonderful donation of harvest goods. I was absolutely amazed when I saw the volume of food which some of your pupils kindly carried into our hall – I'm sure you must have enjoyed seeing it all yourselves when it was displayed at your college. It's always nice to think of others at harvest-time, and I am so grateful that you chose to support the work of Croydon Refugee Day Centre. The food will be well used. We shall use some when we prepare hot meals for our visitors, and the rest will be used to make up food parcels for those refugees who are in need. So on behalf of those with whom and for whom we work, can I again say thank you so much – your donations will make a lot of difference to a lot of people.

Many thanks and kind regards,

Peter D. Hall
Part-time Co-Ordinator
Croydon Refugee Day Centre"