Record Breaking A Level Results at Norbury Manor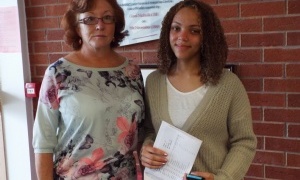 Over 75% of results awarded grades A*-C with almost half A*-B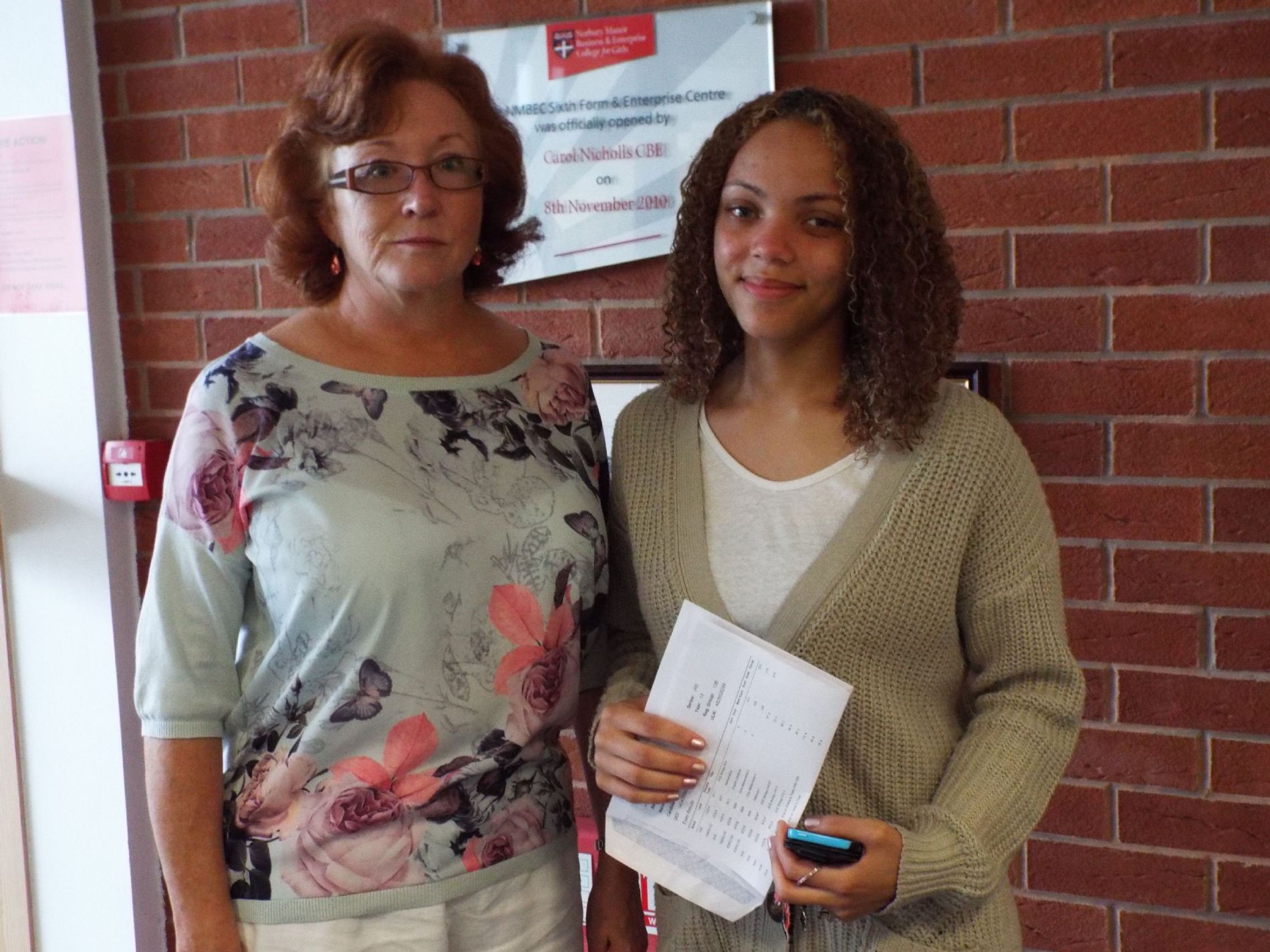 Students and staff at Norbury Manor are celebrating a record breaking year with almost half of all results being awarded at grades A*-B, an increase of 6% on 2014. Over 75% of results were awarded at grades A*-C.
Amanda Compton, Headteacher, remarked: 'Despite concerns raised nationally that the percentage of top grades awarded this year would fall, Norbury Manor students worked hard to achieve personal bests, encouraged and supported by staff. It's incredibly rewarding to see this increase in top grades awarded to our students; they have been well taught and staff have worked tirelessly to monitor and assist them throughout their studies. These results demonstrate the consistently high quality education provided by Norbury Manor Sixth Form.'
Jane Hawkins, Head of Sixth Form, commented: 'Students have been keen to come in to college today to gather with friends and share their good news. These exceptional results represent a well-deserved outcome for all those who have worked so hard over the past two years. We wish them well as they progress to the next stage of their education at university or begin their careers.'
A number of students obtained top grades across the board. Pictured with Headteacher Amanda Compton (left) is Briana, one of a number of Norbury Manor students who achieved A grades in all her subjects. Briana will now go on to Imperial College to study for a BSc in biology.
The college is holding its sixth form open evening for 2016 entry on Wednesday 14th October and welcomes enquiries from potential students and their parents. For more information email
nichollse@nmbec.org.uk
.