GCSE Results: A Birthday to Remember!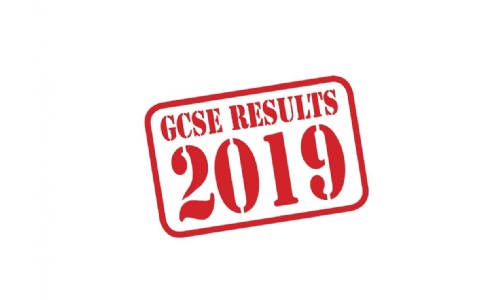 Number of top grades rises by 2% as Naaemah Daud receives nine 9s
Students at Norbury Manor were celebrating another set of excellent GCSE results today.
Overall, 75% were awarded a grade 4 or above across five subjects including English and maths while the percentage of students who received a grade 5 or above in English and maths rose from 47% to 54%.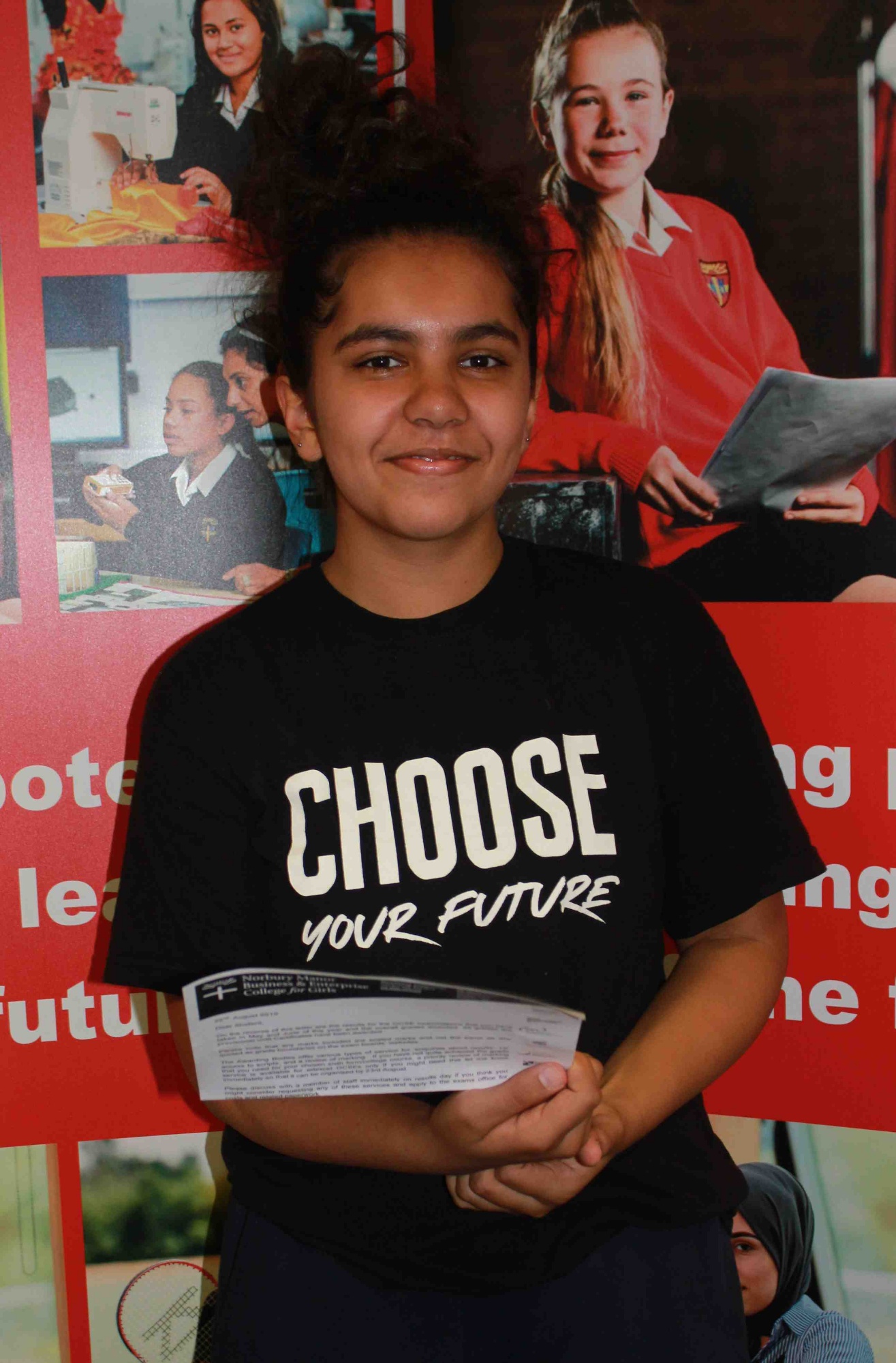 The number of top grades (the new 7, 8 and 9 grades are equivalent to the previous system's A/A* grades) stood at 28% - an increase of 2% on last year - with 58% of students gaining at least one 7, 8 or 9.
Special mention must be made of Naeemah Daud, who made sure she had a birthday to remember by picking up a full complement of nine grade 9 GCSEs. This was a magnificent achievement; a grade 9 is considered harder to achieve than the previous A* and Naeemah's clean sweep was matched by only 836 other students in the country.
Other significant individual performances included those of Aafrin Gani (pictured, right) and Salmah Bouriche, both of whom were awarded eight grade 9s and three grade 8s, and Rifah Sajjid, who received seven grade 9s, three grade 8s and one grade 7.
Headteacher Amanda Compton was thrilled with the results. "The hard work that students and staff have put in has paid off again," she said.
Confused about the new grades? Click here to find out more.