Bike It Scheme Launches with Dr Bike Morning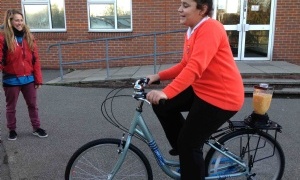 Students enjoy free cycle services and pedal-powered smoothies courtesy of
Sustrans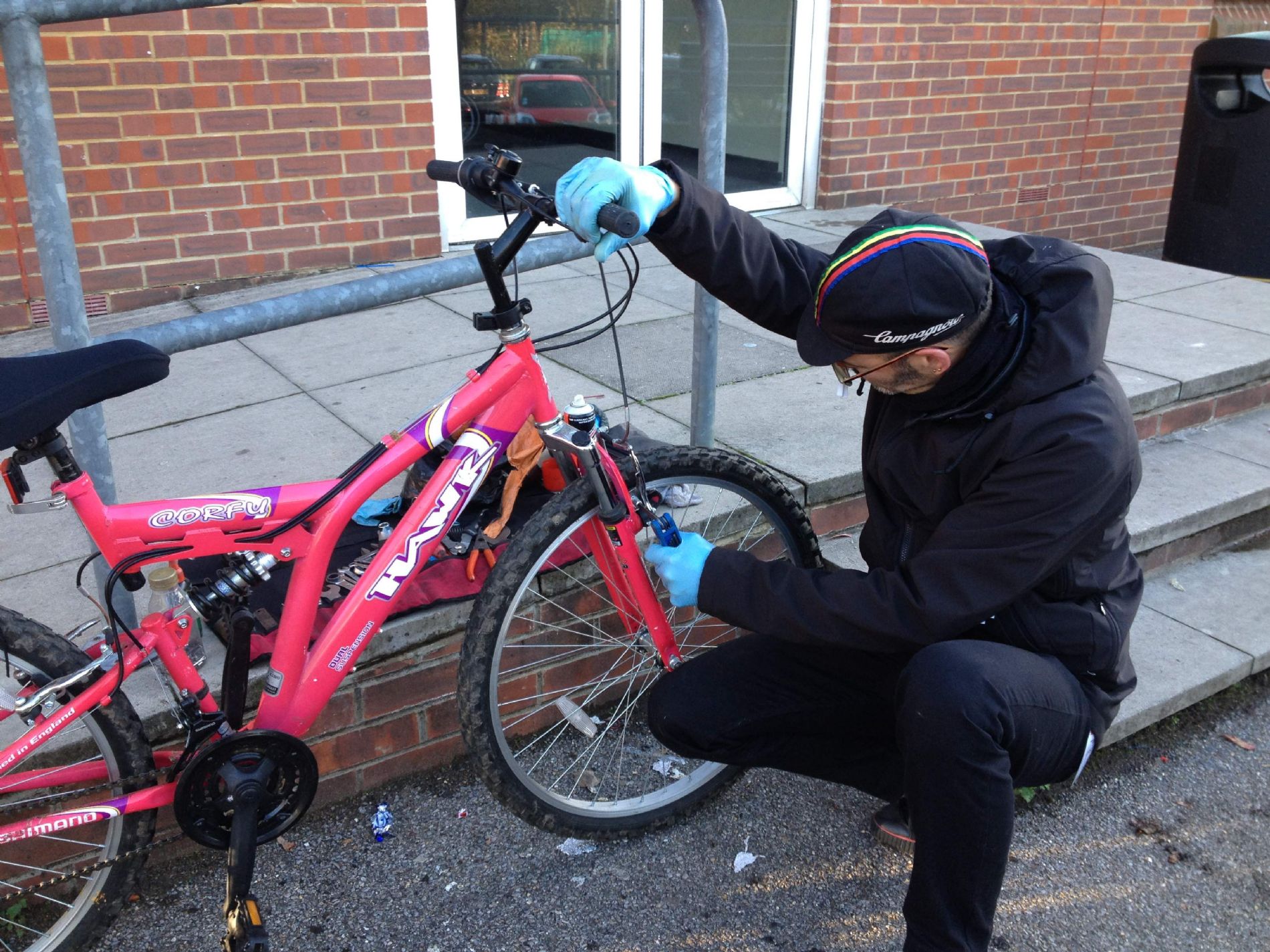 The Bike It scheme was launched at Norbury Manor on Thursday 6th November by Roxanne, from the charity
Sustrans
, and the cycle mechanic, Dr Bike (also known as Lim). Students from all year groups were invited to bring in their bicycles for a free service and, while they were waiting for Dr Bike to ensure the roadworthiness of their machines, create - and then enjoy - their own delicious smoothies using pedal-power!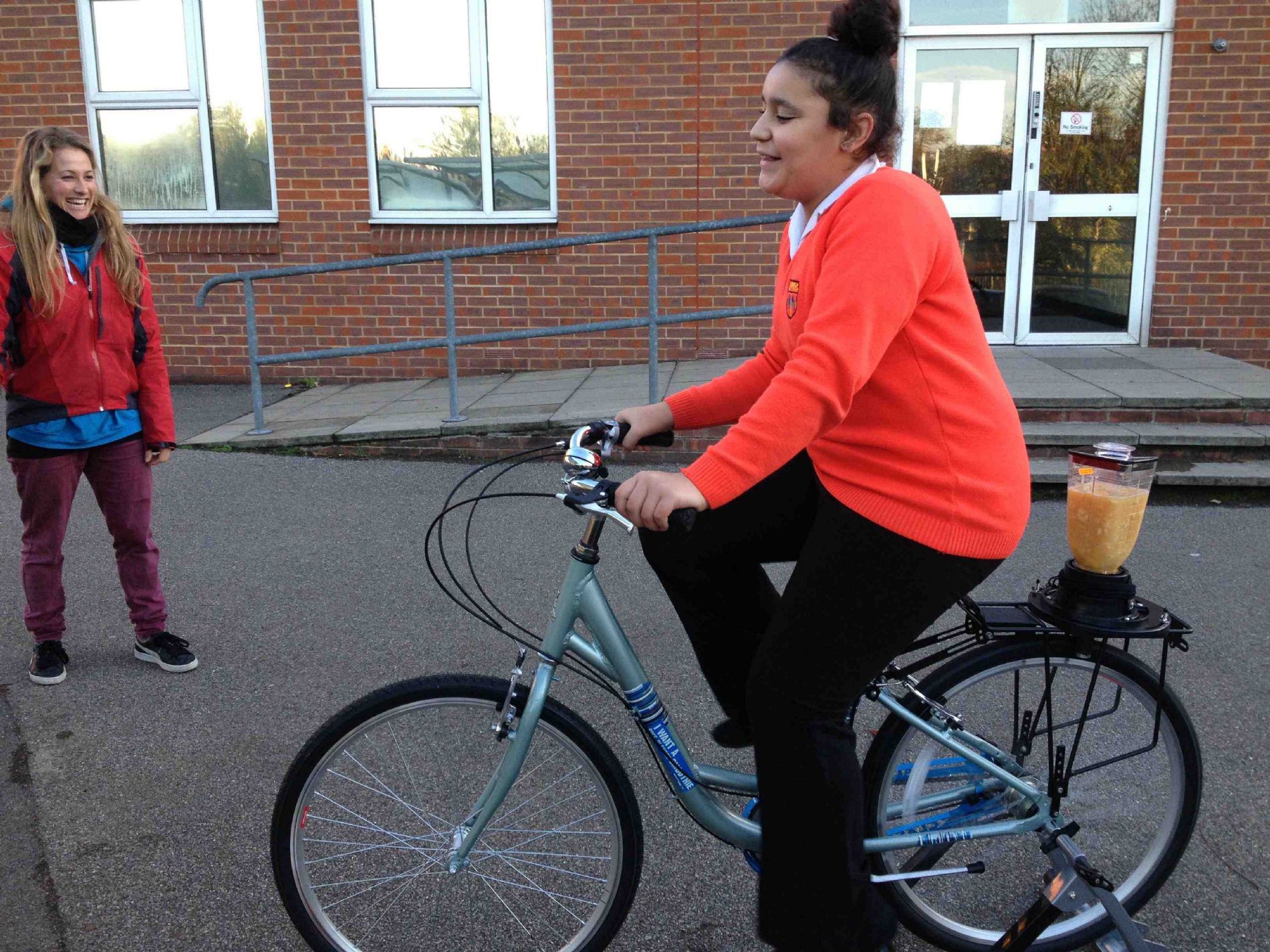 Cycling is a great way to exercise and also helps to reduce the impact of carbon emissions on the environment. Initial surveys suggest more students
would like to cycle to and from college each day so, in the coming weeks, the college will be looking to enlist some Bike It ambassadors to help promote the benefits of cycling. There will also be opportunities for students to learn how to cycle, while some of our older students will have the chance to teach cycling skills to primary school children.
For more information please contact Miss Chima.