Black History Month 2021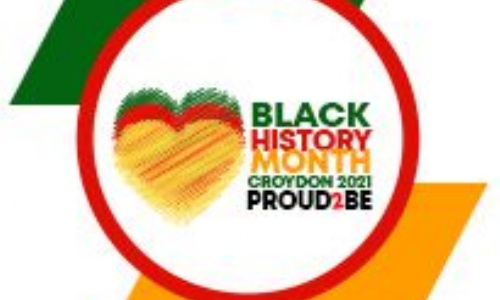 Students take part in Black History Month events

Students and staff took part in a number of activities to celebrate this year's Black History Month (theme: 'Proud To Be').
On 1st October, Celeste and the Royal Voices Gospel Choir, comprised of students and local churchgoers, performed before the leader of the council, local MPs, the Deputy Mayor and other members of the community at the launch of the borough's Black History Month programme.
Students also took part in a house competition to produce poetry, posters or monologues based around the 'Proud to Be' theme. Congratulations to the winners (in order from first to third with houses following in brackets): Ebony (Hadid); Angel (Reid); and Breanna, Alicia, Lena and Nandana (Asher-Smith). The overall house prize went to Hadid.
The video below and the Black History Month 2021 gallery showcase the entries.
Students also took part in a spoken word contest (below, left) and a Black Xperience T-shirt design competition (below, right).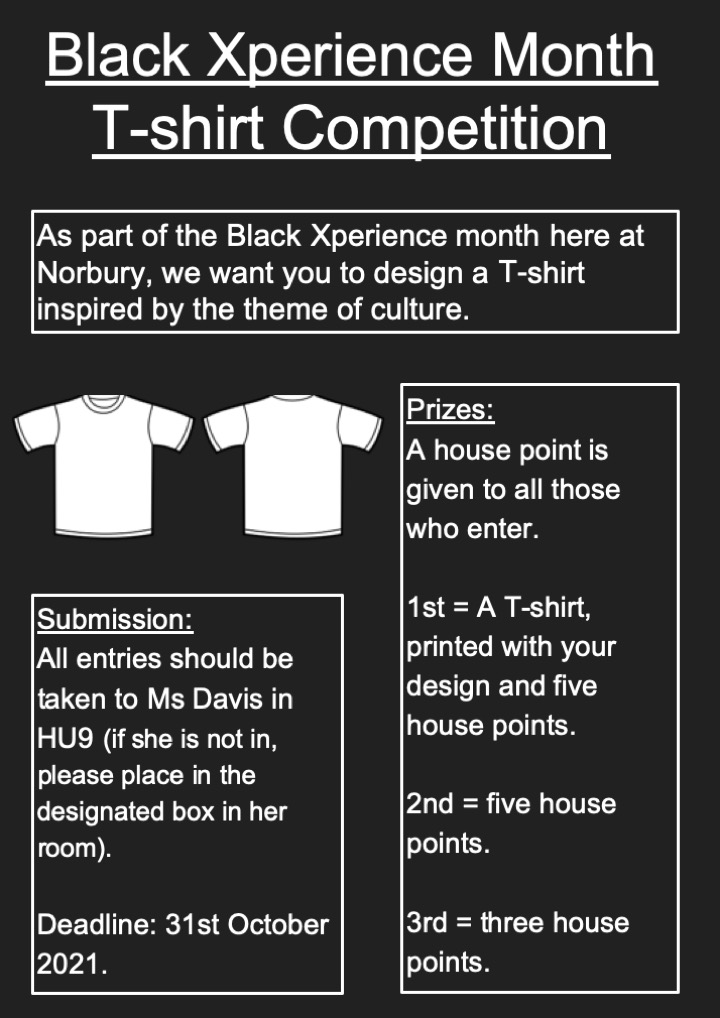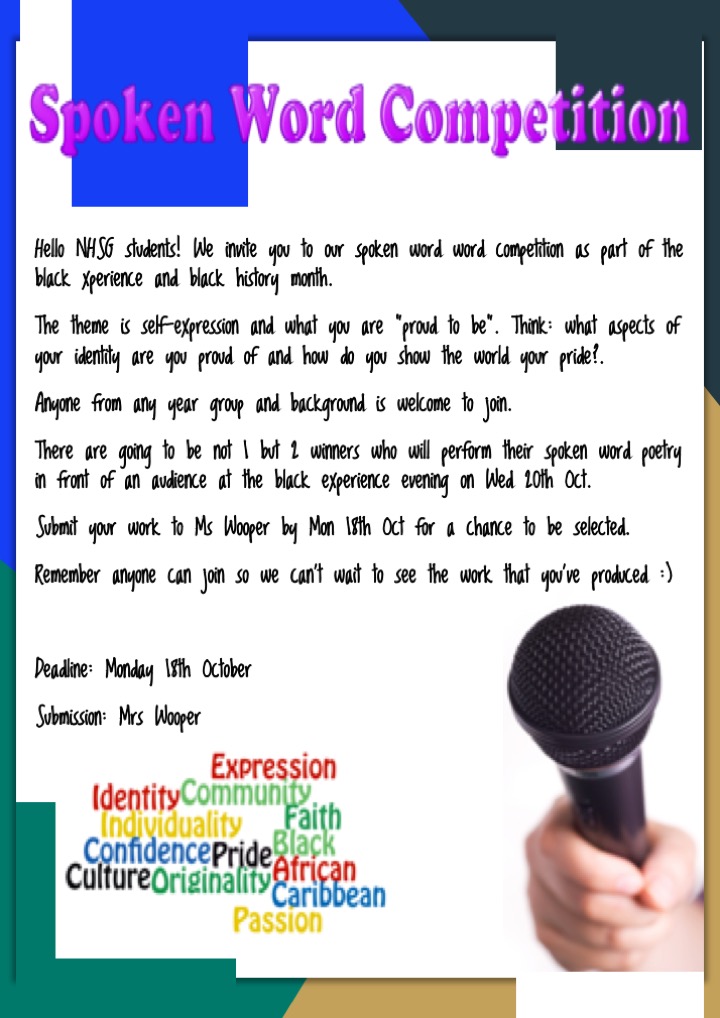 Norbury alumnus Shaniqua Benjamin, Croydon's first poet laureate, performed at The Children's Trust and shared what Black History Month means to her.
Read more about Shaniqua and her work on her Museum of Croydon page.