Black Xperience 2022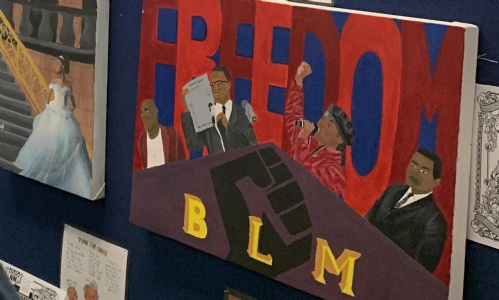 Black History Month event showcases Norbury High talent
Students, staff, and members of the local community attended this year's Black Xperience event which took place on the 19th of October.
Guest speakers included Shaniqua Benjamin (school alumnus and Croydon's first Poet Laureate), who shared her experiences and gave a personal take on the theme of this year's Black History Month (BHM), 'Time for Change: Action Not Words'.
Two students from the history club, Aizza Shahid and Rafiya Neesir, spoke about inspirational black women while other students took part in a spoken word competition and read poetry they had composed around the BHM theme. Arian Edwards, one of many students who gave memorable readings, shared a very moving poem about her identity and experiences.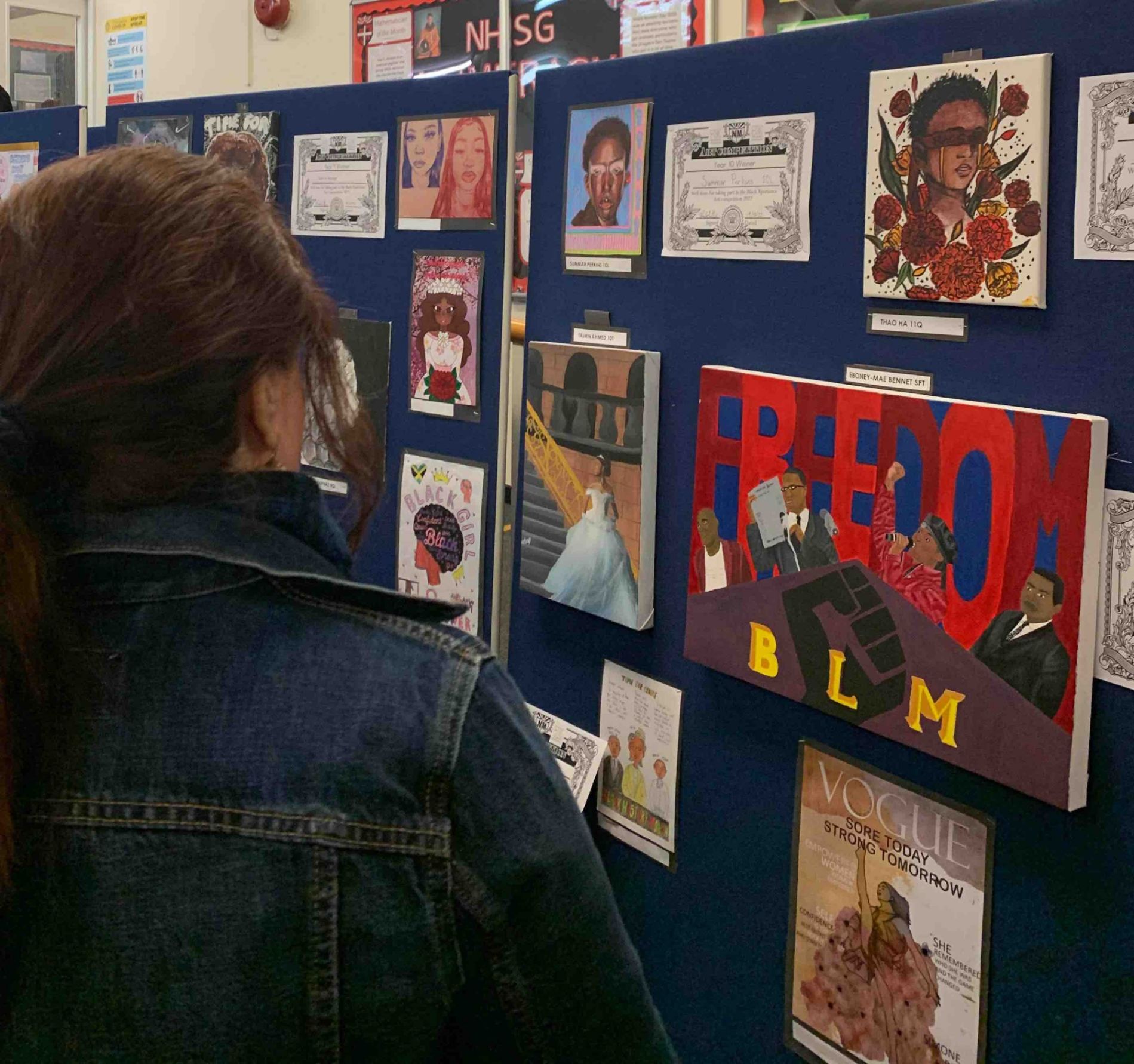 Artwork created by students in response to a specially organised competition was displayed at the event. There were many notable entries but Eboney-Mae Bennett's canvas on freedom (pictured) was declared the overall winner.
The Student Executive Team (SET) did a fantastic job in organising the event. As well as the SET, the school would like to thank CeeCee Surprises, a local business, for supplying the delicious refreshments; all the guest speakers; competition entrants; and audience members for contributing to a fabulous evening.