Eco-Schools Projects Gather Steam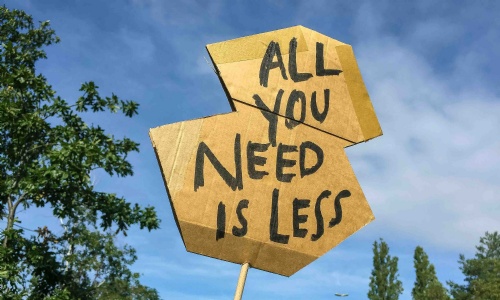 Environmental initiatives gain momentum
Regular readers of our newsletter will be aware that Norbury High is taking part in the Eco-Schools project.
The project's current campaign is called Cut Your Carbon. Between 6th and 10th February, students around the country will be engaging in a number of activities concerned with clothing, energy-use and food - three areas that are having a devastating impact on our natural habitat. You can find out more about the campaign by watching the video below.
Aizza Shahid of year 8 was recently rewarded for her work on the project and related campaigns with a Jack Petchey Environmental Award. Aizza's support for The Big Plastic Count, last year's litter-picking drive and her tireless and enthusiastic efforts on behalf of our Eco-schools committee have earned the school a £300 grant which will go towards gardening equipment and high-visibility jackets.
Our Eco-Schools team recently provided the Norbury High kitchens with a bin which is now being used to turn vegetable waste into compost for plants and trees in the school grounds. They are currently collecting pens, dental products (e.g. toothbrushes and toothpaste tubes) and printer cartridges for recycling.
Meanwhile, 'self-watering' planters, which make use of rainwater, have been installed around Norbury High as part of its participation in the London Schools' Climate Kick-start project. It is expected these will help the school, which has recently been surveyed by an engineering firm with a view to improving sustainability and flood resistance, gain Climate Resilient School accreditation.
The school's Gardening Club will start up again after the half-term break and will see the old planters at the front of the school used once more to grow a variety of vegetables. The club's initial meetings will be held at lunchtime on Thursday 23rd February in MA1 and SO4.
It is hoped that volunteers from the Gardening Club will be joined by parents, carers and staff to help plant 160 saplings donated by The Woodland Trust towards the end of term. These new saplings will supplement those planted at the edge of the field in 2018. Please contact Mr Reiss if you are interested in helping out.
Photo by Etienne Girardet reproduced with thanks.