GCSE Results: Excellent Trend Continues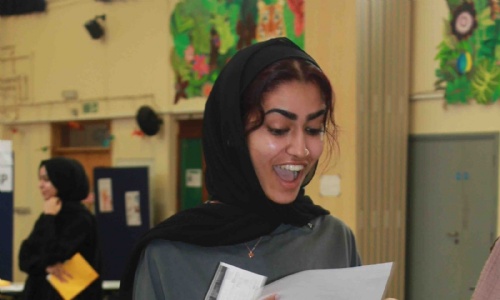 82% of students score grade 4 or above in English and maths
Norbury Manor celebrated another outstanding set of GCSE results this year, continuing an excellent trend of performance. Of this year's cohort, 82% gained a grade 4 or above in English and mathematics while 26% received a grade 7 or above in both subjects. Almost 38% of all GCSEs awarded at the school were marked at grade 7 or above.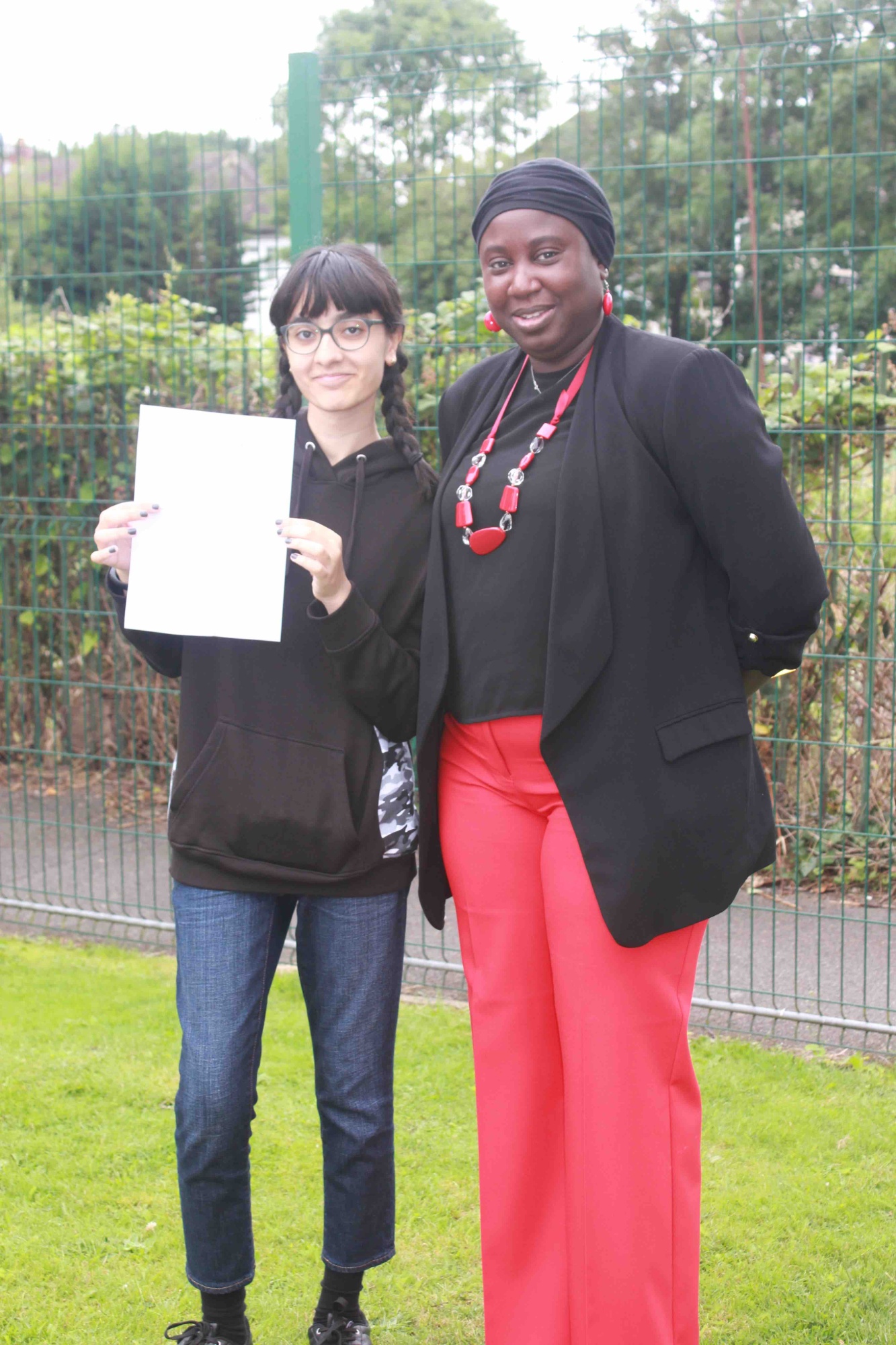 Huge congratulations go to Moomal Sethar (pictured, right, with Mrs Hayden, Headteacher) for achieving a clean sweep by securing grade 9s in all her GCSE subjects. Moomal is looking forward to continuing her studies in the sixth form at Norbury High School for Girls (the school's new name) from September.
The rigorous and robust process put in place to arrive at centre assessed grades was approved by JCQ, the exams regulator. The school would like to take this opportunity to thank staff for their dedication and professionalism in following the procedures and maintaining the excellent team spirit Norbury Manor is renowned for.
Mrs Hayden, Headteacher, said: "It has been a very challenging time for year 11 students who started their courses thinking they would be able to sit examinations for their GCSEs. Our young women persevered and stayed resilient despite frequent changes – their achievements are well deserved!"