Open Evening: Weds 10th Nov - click for details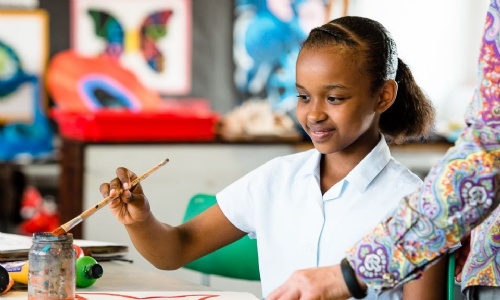 Parents/carers of current year 6 and year 11 students are warmly invited to attend our Open Evening on Weds 10th November
Parents and carers of current year 6 and year 11 students seeking places for September 2022 are warmly invited to attend our Open Evening between 17.00 and 20.00 on Weds 10th November.
You'll be able to tour the school and speak to existing Norbury High students who will act as your guides. You can meet our teaching and support staff and hear about the many opportunities that exist at Norbury High for your daughter.
View our Open Evening 2021 videos here.
Alternatively, you may wish to visit the school on one of our open mornings. Guided tours will take place on the following dates - do please ensure you book a place by contacting us in advance using the details below:
Monday 27th September 09.00-11.00
Tuesday 28th September 09.00-11.00
Wednesday 29th September 09.00-11.00
Please contact the school for more information:
Norbury High School for Girls
Kensington Avenue
Thornton Heath
CR7 8BT
Tel: 020 8679 0062
Email: admin@nmbec.org.uk