Culture Day: a Celebration of Diversity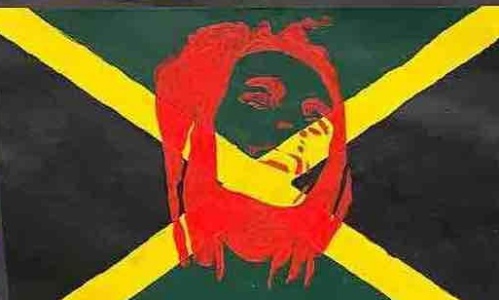 Event raises £180 for charity
This year's Norbury High Culture Day, on Friday 5th May, was a roaring success.
The annual event invites students to share aspects of a culture or cultures they love and admire in celebration of our community's diversity.
This year saw the hall transformed into a riot of colour with student-designed displays and an art exhibition showcasing some truly exceptional work including the piece on the right by overall winner, Yasmin Ahmed.
At lunchtime, 40 students from years 7-13 paraded along a catwalk dressed in a range of stylish and vibrant outfits accompanied by music from across the globe. The fashion show, deftly organised by the Student Executive Team, went down a storm with everyone enjoying the rich sights and sounds.
The day concluded with staff and students sharing a wide selection of world foods. The delicious fare included samosas, empanadas, jerk chicken, crȇpes, Persian sweets and cheesecake.
The event raised over £180 for the Refugee Council, a charity which supports and empowers those who have fled conflict, violence and persecution in order to rebuild their lives in the UK.