GCSE Results Day 'Gold Rush'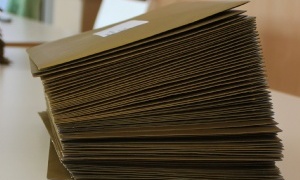 Students celebrate after collecting GCSE results in gold envelopes
Students at Norbury Manor are celebrating today after collecting their GCSE results in gold envelopes, a gesture from staff in recognition of an outstanding overall performance.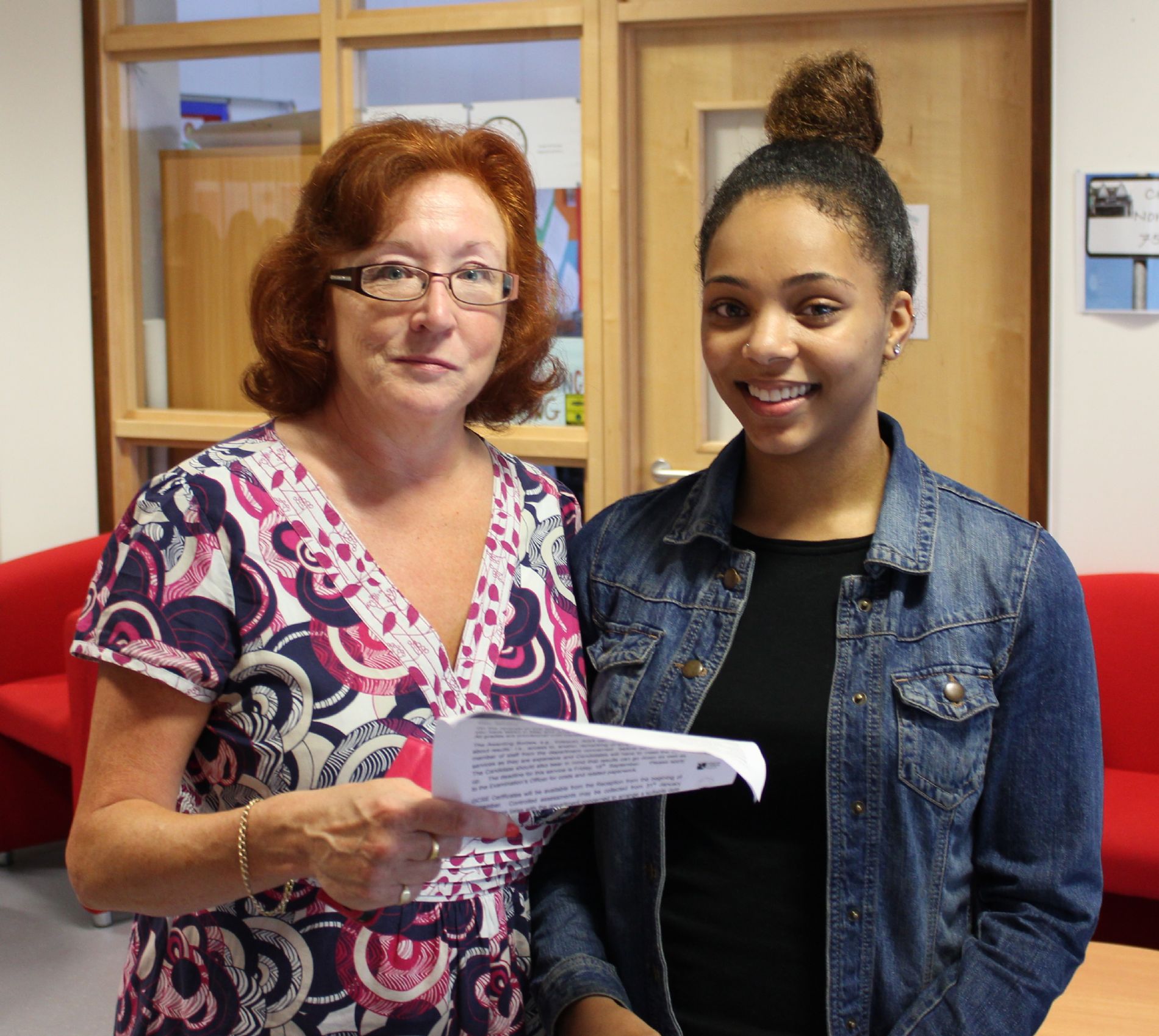 More than 68% of students achieved five or more GCSEs at grades A*-C including English and maths, an increase of 6% on last year's figures.
79% of the Year 11 cohort achieved five or more GCSEs excluding English and maths - a tremendous outcome and further good news for the college following last week's record-breaking A level results haul.
Amanda Compton, Headteacher, remarked: 'This has been a fantastic year for our students and staff. These results reflect the hard work and determination of our students to progress to the next stage of their education or into employment and we are immensely proud of them all.'
A number of students received a full complement of GCSEs at grades A* and A, including those below:
Maimoona (13 A*-A)
Dania (12 A*-A [pictured, below right, with Liberty])
Olivia (10 A*-A [pictured, above right, with Headteacher Amanda Compton])
Anisah (10 A*-A)
Liberty (10 A*-A [pictured, below right with Dania])