Students Impress at Wearable Technology Show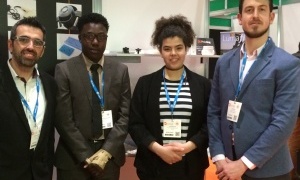 Lumiere prototype on display at London's Excel Centre
Four students from Norbury Manor, St Joseph's College, St Martin's Academy and The Norwood School exhibited prototypes of their Lumiere Powerband bracelet (pictured below) at the
Wearable Technology Show
in March.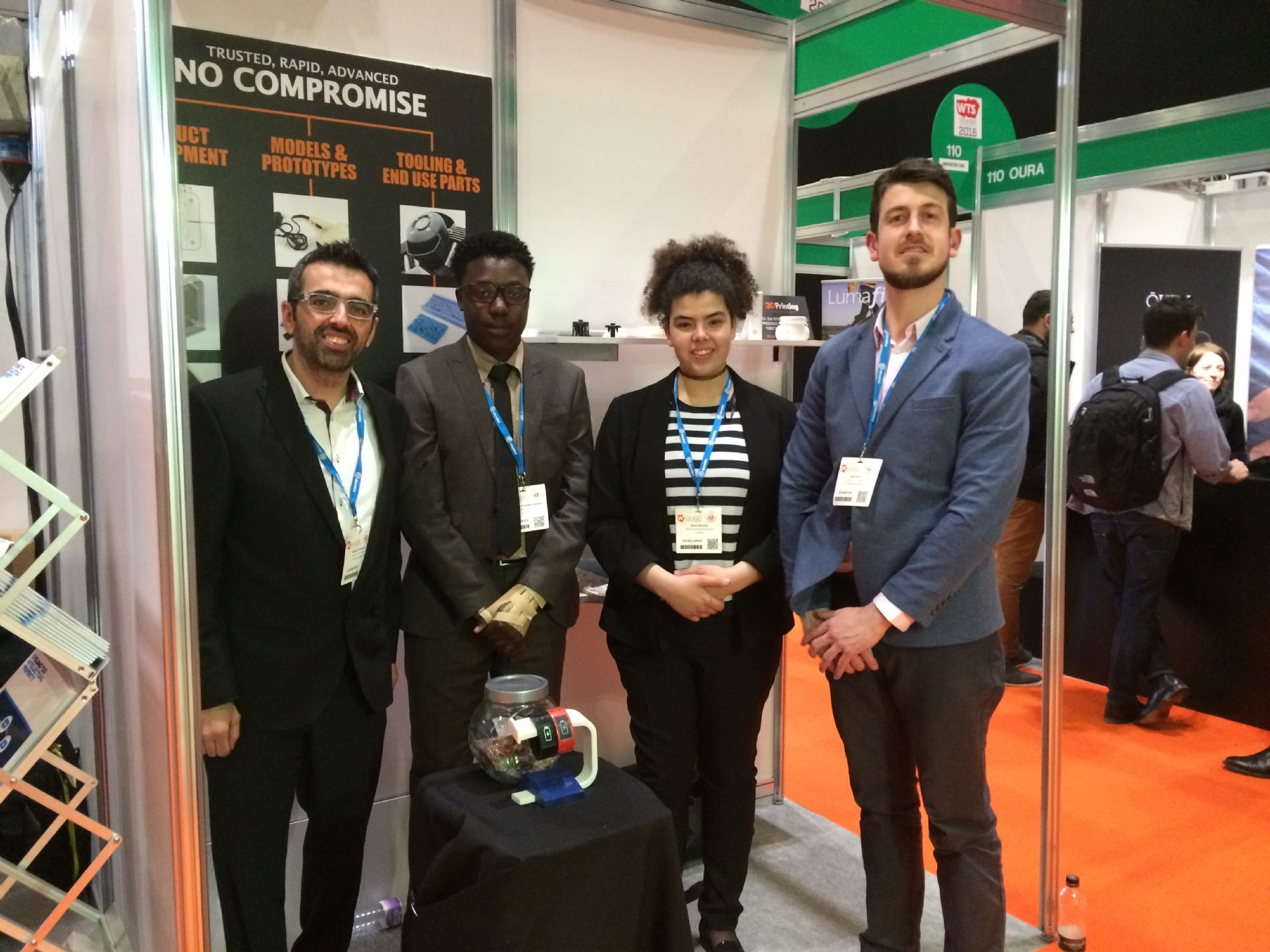 The team of young entrepreneurs were invited to exhibit alongside manufacturing specialists
3D Printing Engineering (3DPE)
at
London's
Excel Centre
after a planned trip to showcase their work in New York was cancelled due to funding issues.
The team were expected to visit the US after receiving a silver award for their business plan at an EU-wide enterprise competition in Budapest last year; when the trip fell through, Brett Rust - Director and co-founder of 3DPE – kindly offered them the chance to share an exhibition stand at the show.
"It was a privilege to work with such a talented group of young people," Brett said. "What stood out for me was how well they conducted and presented themselves - from our initial meetings to discuss the project all the way through to the two days they spent with us at the exhibition... I hope this experience will spur them on to greater things."
The students - Davisha, Sarah, Hubbab and Theophilus - developed their business concept while participating in our annual summer workshop programme. The workshop they attended, organised by the
Network for Teaching Young Entrepreneurs (NTYE)
, aims to help young people enhance their employability prospects through the development of social entrepreneurship projects.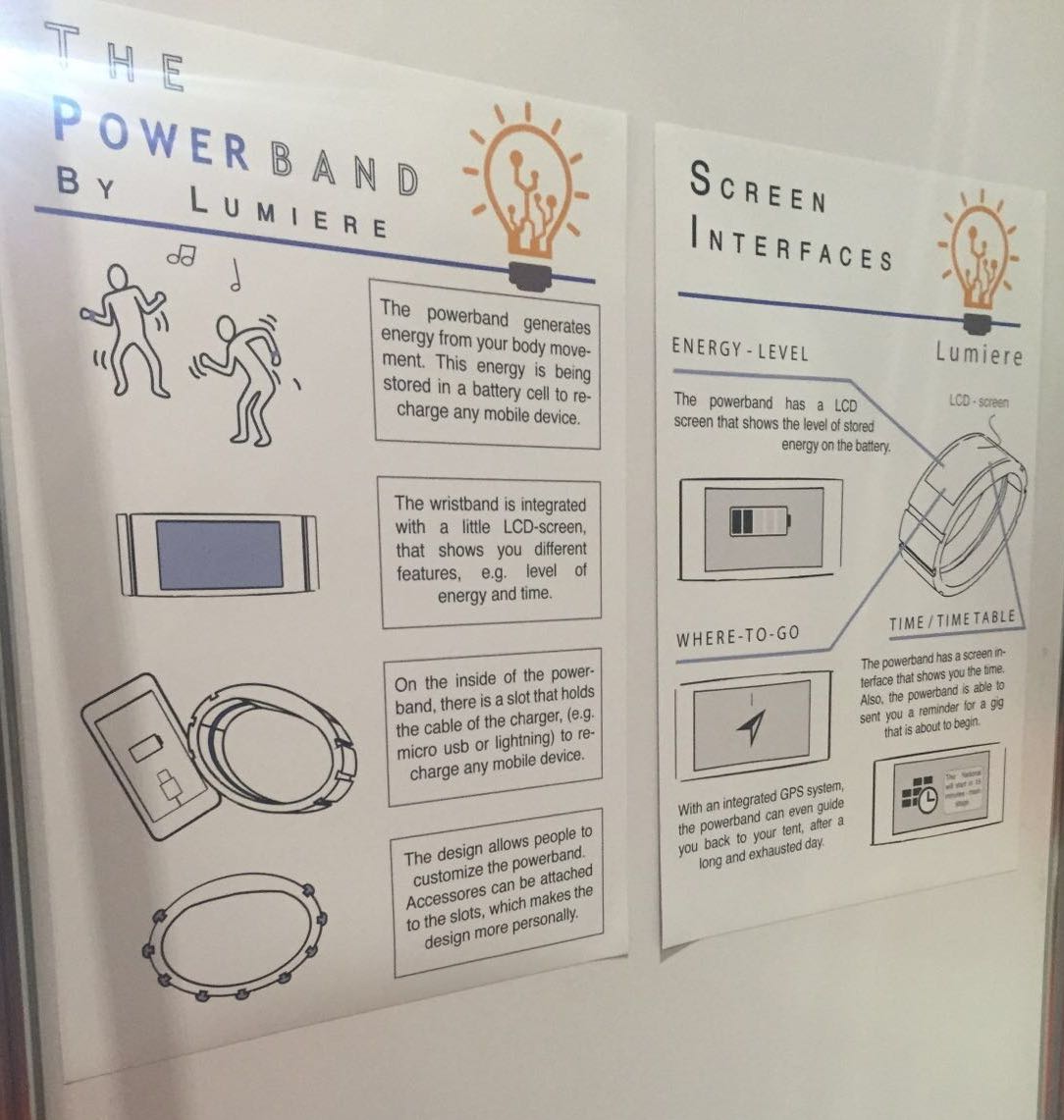 The team were introduced to 3DPE by
Sussex Innovation Centre
(the centre is a subsidiary of the
University of Sussex
, with whom the college shares a partnership)
. 3DPE helped produce a prototype of the Powerband which, when worn as a bracelet, stores kinetic and thermal energy to charge mobile phones.
Usha Kong, Managing Director of the Network for Teaching Young Entrepreneurs, said the team were "very grateful to Brett for his invitation" after the disappointment of missing out on the opportunity to follow up on their achievements in New York.
The Lumiere team should be "extremely proud of themselves," Usha said, for winning the silver award in Budapest, especially as they were the contest's youngest participants.
Norbury Manor student Sarah (pictured above with 3DPE Director Brett Rust, right, and fellow Lumiere team member Theo, left) said: "The exhibition… was a great learning experience." It was, she said, "a chance to interest people in helping us move on with our product but also helped us grow as young entrepreneurs. I left the show with contact information of people that wanted to work with us, people we wanted to work with, and a smile on my face."
You can read more about the team's achievements
here
.