College Celebrates Impressive A Level Results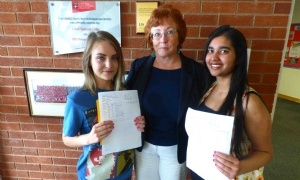 Almost half of grades awarded A*-B for second year running
A*-B grades formed 44% of the college's declared results with 20% awarded at A*-A. An outstanding 83% merited A*-C grades while 96% fell within the A*-D range.
Amanda Compton, Headteacher, said: "We are thrilled with the A level results; some students gained the highest grades possible and all those who wanted to go to university have places. They are now moving on to study a range of degree subjects including medicine, pharmacy, architecture, economics, finance and law."
The following students performed exceptionally well at A level:
Mirali Patel - A*AA
Bansari Rana - A*AB
Tamara Scipio - A*AB
Nidha Asim - A*BB
Karolyne Baylis - ABB
There were also many outstanding individual performances at BTEC Level 3 with the following of particular note:
Jasmin Hussain - Double Distinction

*

Rosmey Ann Jerry - Double Distinction

*

Salma Jama - Distinction

*

& Distinction

Shehla Tanveer - Double Distinction
Richard Tyrrell, Head of Sixth Form, was impressed by the students' motivation and focus in the run-up to the exam period. "These results are well deserved," he said. "Our students have worked hard, supported by their teachers and the Sixth Form team."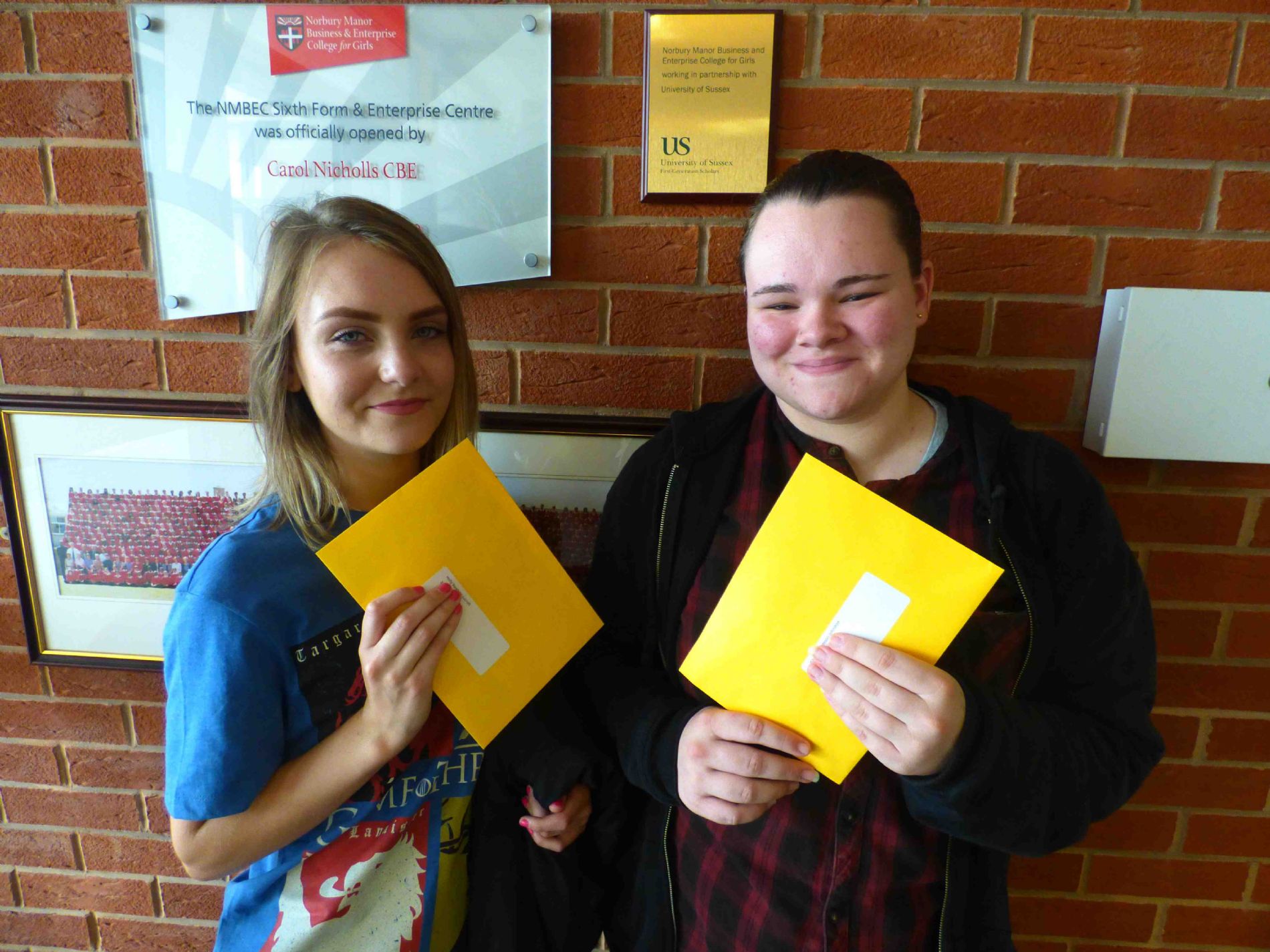 Mr Tyrell said college leavers will be "well-prepared for the next stage" with those choosing not to pursue higher education moving on to a range of apprenticeships and careers. The ethos of the college, he said, is to "educate the whole person and prepare our students well for their futures by offering them a range of extracurricular opportunities."
The college's
alumni network
offers a great way for former students to stay in touch. "The door remains open," Mr Tyrrell said, to those wishing to "come back to visit and to inspire the next generation."
The college is holding its sixth form open evening for 2017 entry on Wednesday 12th October between 18.30 and 21.00 and welcomes enquiries from potential students and their parents. For more information email
nichollse@nmbec.org.uk
.