Students Share Duke of Edinburgh's Award Experiences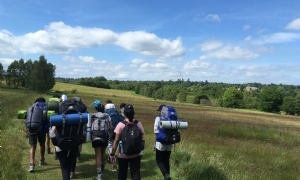 Students complete DofE Silver Award
In 2016, a group of Norbury Manor students - Farah Akhtar, Khurram Bukhari, Mariyam Khan, Pooja Patel, Alana Sewdatnarine and Maleeha Sohaib - began working towards their Silver Duke of Edinburgh's Awards. Below they share some of their experiences.
What is DofE?
The
Duke of Edinburgh's Award
is a flexible programme of youth challenges founded by Prince Phillip, Duke of Edinburgh, in 1956. Participants compete for increasingly difficult
Bronze, Silver and Gold awards
with each level split into five sections: Volunteering, Physical, Skill, Expedition and Residency (Gold Award only).
Why choose to do it?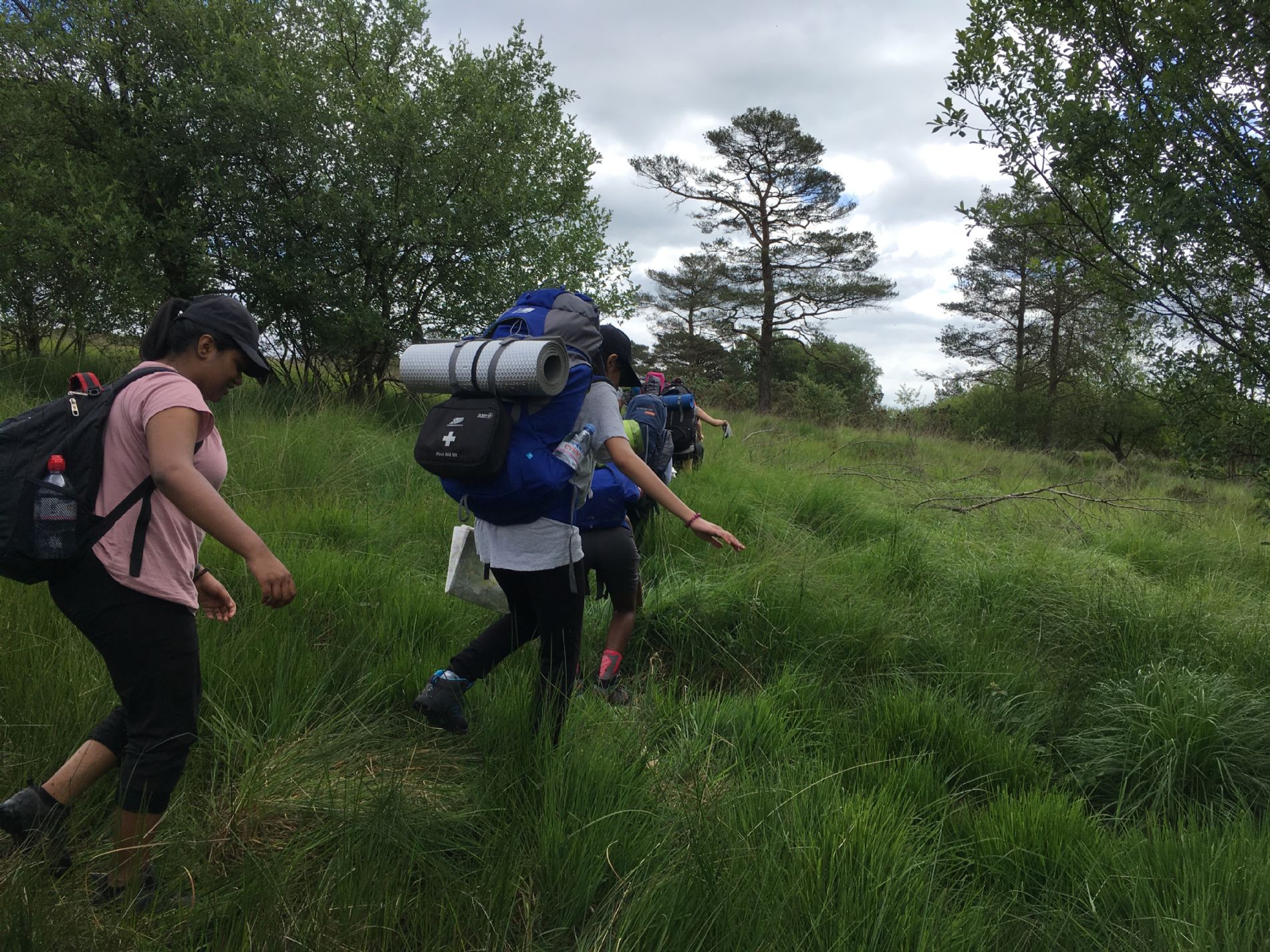 "After completing the Bronze Award two years ago and thoroughly enjoying it, I wanted to push myself further and take part in the Silver Award activities. I learned so many valuable skills last time around I wanted to continue to develop these with a new group of people."
– Maleeha Sohaib
"My previous school didn't offer the opportunity to complete the DofE scheme. When it was offered at Norbury Manor, I jumped at the chance; it is a reputable award which helps you develop physically and mentally as an individual."
– Khurram Bukhari
"After hearing many peers talking positively about their Bronze DofE experiences, I decided to research it and thought it sounded very interesting. I'd never been camping and being offered this opportunity sounded fun yet challenging. I also liked the fact that it gave me a chance to volunteer within the Maths Department and work towards my goals in the gym."
– Pooja Patel
Before the Expedition
We completed different activities for our Volunteering Section. These included mentoring the lower years weekly with the aim of improving their maths skills and volunteering in the IT department. This allowed us to develop our organisational skills as we learned to better manage our time and workloads and also enabled us to develop our communication skills, which helped us make decisions as a team.
For the Skills Section, we were offered an opportunity to complete interesting activities and enhance existing skills. These included learning the basics of British Sign Language and developing our musical abilities with various instruments. Not only was this fun; it allowed us to quickly bond as a group.
At the beginning of the year, we started going to our local gym for our Physical Section. We worked hard on our strength, pushing ourselves to meet targets and encouraging each other to keep improving; this helped prepare us for the tough physical nature of the expedition.
The Expedition
The Expedition Section of the Silver Award consists of two trips, each lasting three days and two nights - a practice run and an assessed adventurous journey. The practice run gave us an opportunity to test our map reading and planning skills as well as helping to prepare us for the assessed trip. As a group, we faced challenges we overcame together using social skills we had developed on the other sections and became closer as a result.
The assessed expedition was an amazing experience. Although it was tough and tiring and the weather was extremely hot, it was fun and we each had individual roles which made working as a group easier and more efficient. Our main battle cry became "let's just get to the campsite" - knowing that we would be able to rest and have a good meal with the campfire blazing helped us get through the tough days; we enjoyed talking together as we roasted marshmallows and strawberries.
Reflections
"I would definitely recommend completing the award as you look back and are proud of what you have achieved. The views were breathtaking and encouraged me to keep walking despite the aches and pains."
– Farah Akhtar
Overall, the DofE Silver Award was a great experience as we developed individually and as a group in many interesting ways. We believe it enhanced our skills and physical strengths as well as helping us to develop socially as individuals. We've all become more resilient - willing to take on challenges and persevere through tough experiences - and more aware of the nature and communities that surround us.
We would like to give a special thanks to Ms Slav, Ms Christmas and Chris, our assessor, for helping to make our experiences memorable and worthwhile.