Former Spurs Star Visits College to Train Students in CPR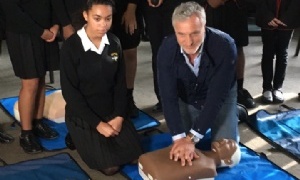 David Ginola visits college for Restart a Heart Day 2017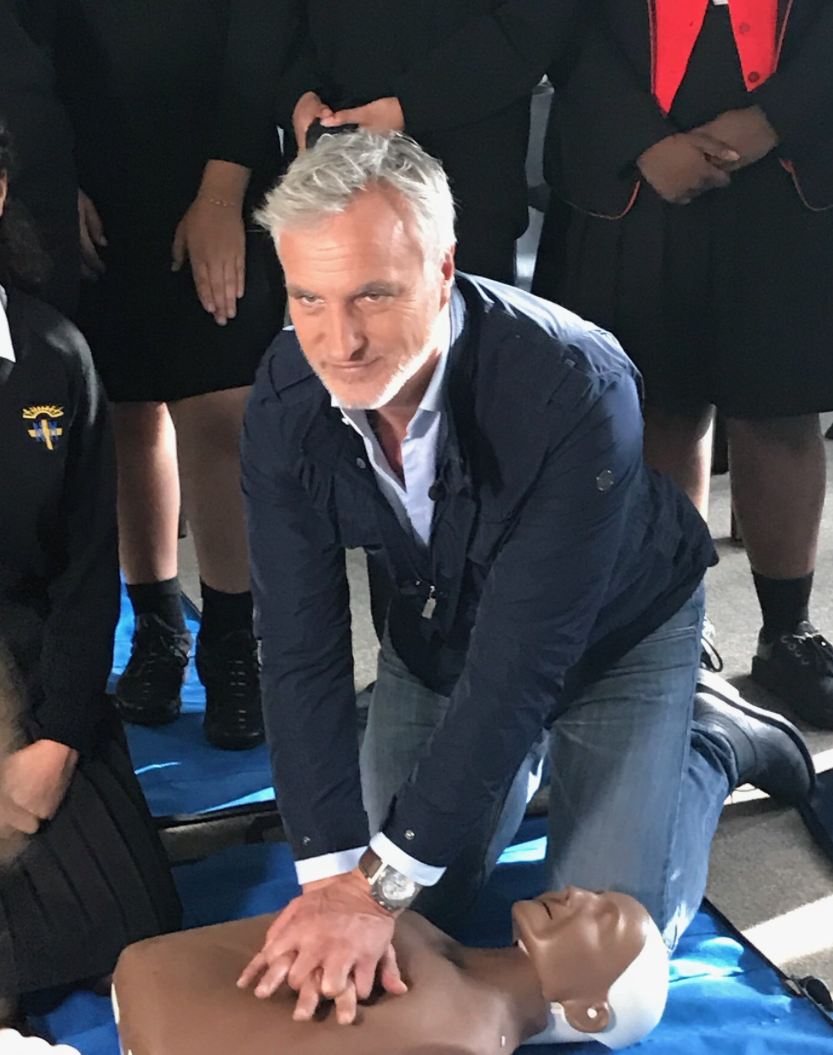 David Ginola, the former Premier League, PSG and France midfielder, visited the college on
Restart a Heart Day 2017
, Monday October 16th, to help train our girls in cardiopulmonary resuscitation (CPR ).
Capped 100 times for top Premier League side Tottenham Hotspur, David said he was "very lucky" that somebody close by knew how to perform CPR when his heart stopped for nine minutes. "I want to make sure," he said, that "in the future more people will know how to perform [cardiopulmonary resuscitation]"
In Europe alone, around 350,000 people per year suffer an out-of-hospital cardiac arrest (OHCA). While bystander CPR can increase the chances of survival for these people by two to three times it is only delivered in only one out of five OHCA cases. The Resuscitation Council (UK) estimates that 50% of cardiac arrest deaths could be prevented through increased CPR training.