GCSE Results: Jemima's Double Celebration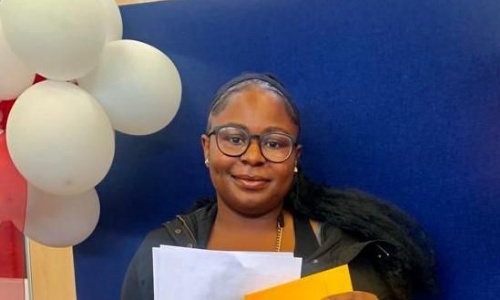 Student celebrates 16th birthday on results day
Students and staff at Norbury High were celebrating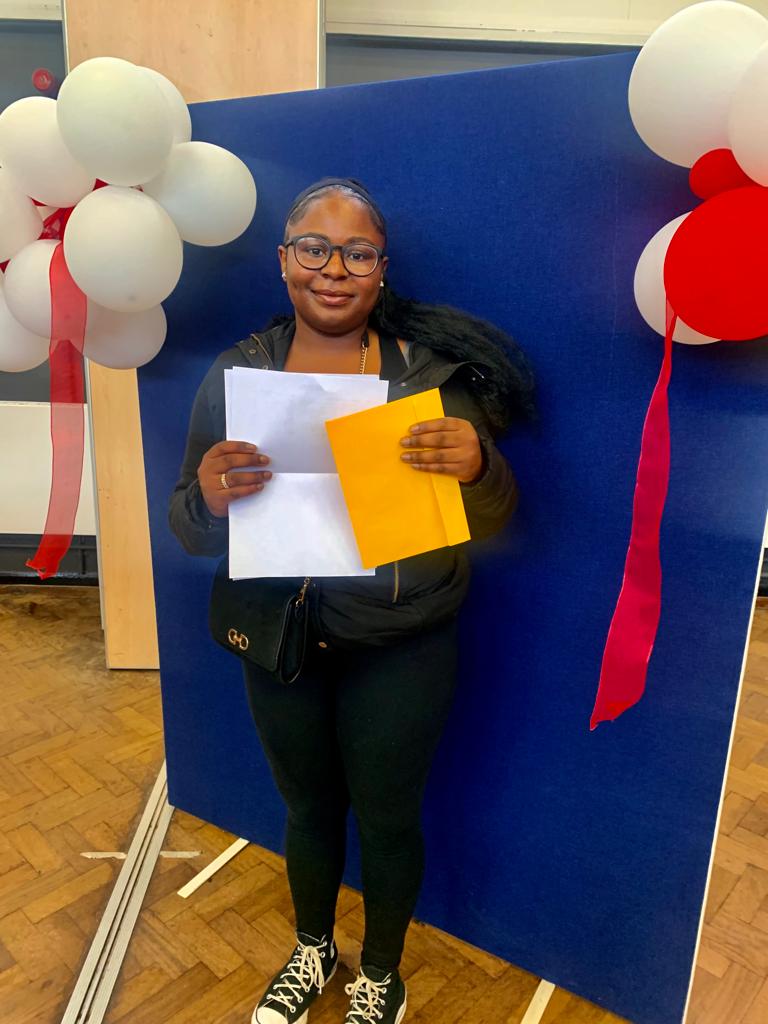 today as the GCSE results were released.
And Jemima Tshondo (pictured) was doubly happy after receiving the marks she needed on her 16th birthday!
Jemima has been a head prefect at the school and a member of the Student Executive Team for two years. She was recently appointed Chair of the Croydon Youth Assembly following her work with Student Voice. She is now looking forward to returning to Norbury High as a sixth former in September.
Markie Hayden, Headteacher, was particularly pleased to see 22% of marks awarded at the highest levels of 9-7 (roughly equivalent to A*/A under the previous grading system). "I am very pleased with what these students have achieved," she said. "especially given the upheaval of the last few years."
As with last week's A level awards, the government has stated a comparison with 2019 results is the "most meaningful" following a return to pre-pandemic grading.
Read more about GCSE results nationwide.