Student Wins Prize in National Food Tech Comp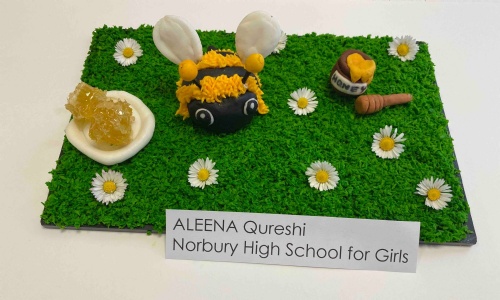 Year 8 student takes second place in under-14s category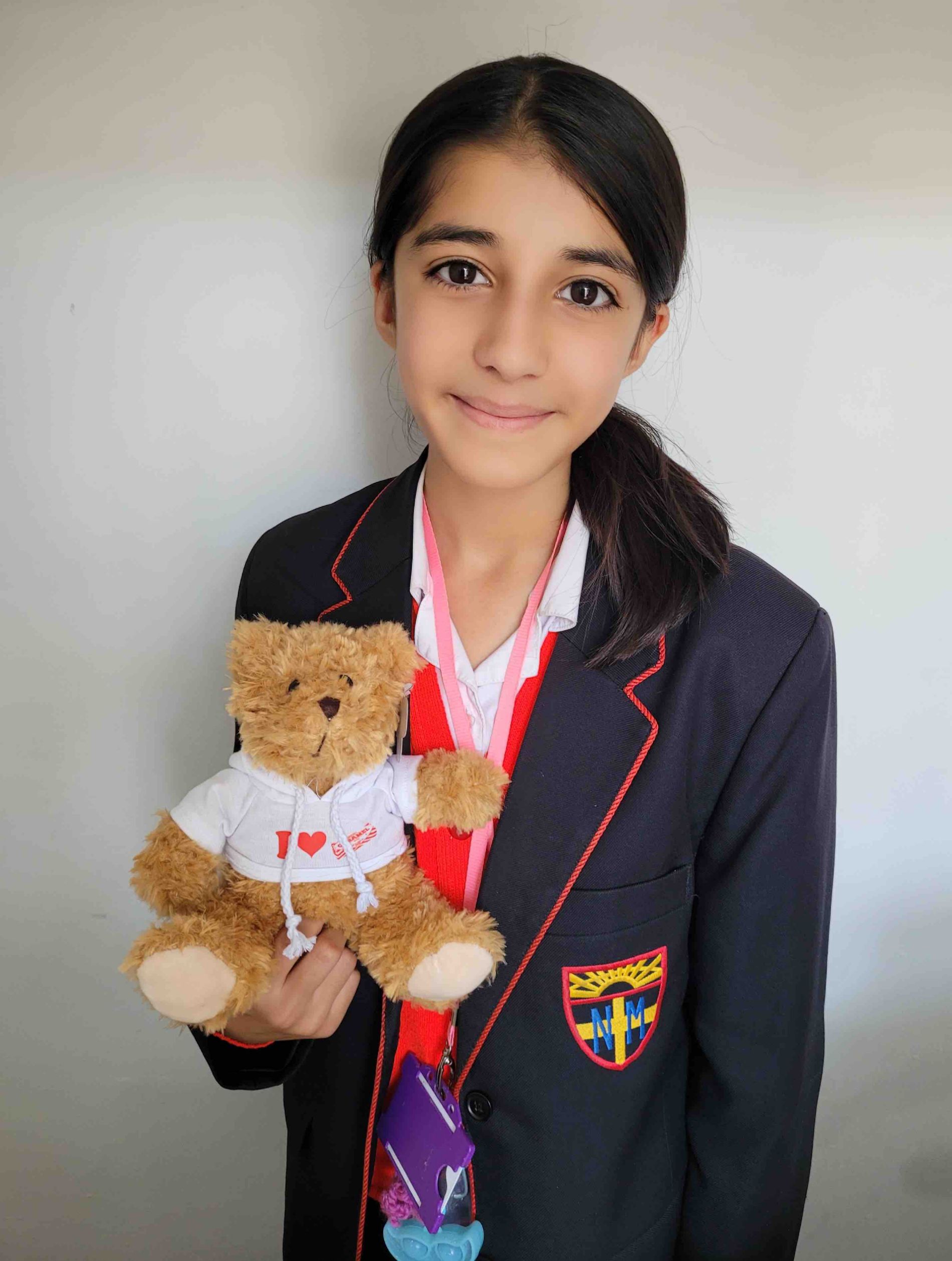 One of our year 8 students has won a prize for her entry in the annual Tunnock's Teacakes Challenge - a competition that invites students to respond to a theme by imaginatively decorating a Tunnock's Teacake.
Aleena Qureshi (pictured, right) - one of a number of food technology students who came up with interesting and creative ideas - scooped second prize in the under-14s category for her interpretation of this year's theme, 'The Natural World'. Her winning honey bee entry is pictured below.
Aleena received a box of Tunnock's-branded goodies including tote bag, apron, oven gloves, bear, scarf, caramel wafers and, of course, teacakes. Her image will feature as a full page in the challenge's annual book.
Students interested in entering the 2022/23 competition should contact Miss K. Campbell, Head of Food Technology.